Tahoe Beach & Ski Club announces it has earned the prestigious RCI Silver Crown Resort® designation by RCI, the worldwide leader in vacation exchange.
Resorts that have provided outstanding vacation experiences for RCI exchange guests are honored with this prestigious award. These resorts have met quality and service standards based on ratings from RCI Subscribing Member Comment Cards.
Tahoe Beach & Ski Club consistently receives glowing reviews from owners and guests, who appreciate the resort's lakefront accommodations and heartfelt service. Nigel Lobo, COO of Grand Pacific Resorts, the resort management company for Tahoe Beach & Ski Club, commended the resort saying, "RCI has confirmed what we already knew—that the team at Tahoe Beach & Ski Club is one of the best in the industry. From the warm welcome you receive at check-in to the rich activities program, our associates in Tahoe are going above and beyond to deliver memorable moments to our owners and guests."
"The RCI Resort Recognition Program helps set important standards for quality at RCI affiliated properties," said Gordon Gurnik, president of RCI. "We are thrilled to recognize those who have attained this designation, and we are proud to be affiliated with them as they deliver fantastic vacation experiences to RCI subscribing members."
About Tahoe Beach & Ski Club
This alpine retreat blends the ease of lakeside living with close proximity to Heavenly Mountain and Stateline, Nevada. With a 400-foot private beach and cabin-inspired suites, it has everything guests need for a relaxing stay in Lake Tahoe. The resort is managed by Grand Pacific Resorts, a management company based in Carlsbad, California, that creates experiences worth sharing for more than 70,000 owner families and tens of thousands of guests each year. For more information, visit www.GrandPacificResorts.com.
|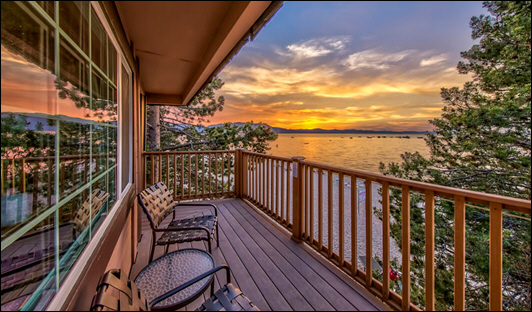 |
About RCI
RCI is the worldwide leader in vacation exchange with approximately 4,500 affiliated resorts in more than 100 countries. RCI pioneered the concept of vacation exchange in 1974, offering members increased flexibility and versatility with their vacation ownership experience. Today, through the RCI Weeks® program, the week-for-week exchange system, and the RCI Points® program, the industry's first global points-based exchange system, RCI provides flexible vacation options to its 3.8 million RCI subscribing members each year. RCI's luxury exchange program, The Registry Collection® program, is the world's largest program of its kind with approximately 200 affiliated properties either accessible for exchange or under development on six continents. RCI is part of Wyndham Destination Network and the Wyndham Worldwide family of brands (NYSE: WYN). For additional information visit our media center or www.rciaffiliates.com. RCI also can be found on Facebook, YouTube and Twitter.