CustomerCount(SM), which offers the timeshare and hospitality industry's most highly regarded online customer feedback system, has formed an alliance with Buchanan Creative Solutions, LLC to market "On-Site Service Request by CustomerCount (OSR)."
|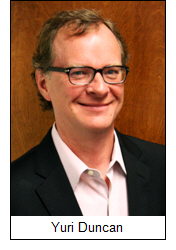 CustomerCount collects, measures and reports customer feedback through branded, customized online surveys. Its innovative technology provides ongoing customized updates to survey content and quickly and easily accommodates report formats and other features.
According to Yuri Duncan, President of Buchanan and a veteran of the timeshare industry who spent nearly 30 years with Wyndham/RCI, "Buchanan Creative Solutions is very excited to partner with CustomerCount and raise awareness across the vacation travel industry regarding the benefits of the Onsite Service Request. We truly believe the OSR represents the next stage in the evolution of customer service and will improve vacationing experiences across the board."
Bob Kobek, President of CustomerCount says, "Yuri has a clear understanding of the timeshare market and the importance of integrating the OSR as an integral part of the customer engagement arc. The real-time communication between guest and resort with prompt follow-up is an excellent tool to provide the first-class service. We are looking forward to working with Buchanan on this venture."
The OSR mobile friendly app allows guests to scan a QR code, enter a text message code or enter a URL where a resort-branded, customized service request form pops up. When the guest requests service, an email alert is immediately sent to resort personnel allowing them to respond quickly.
Free demos of the service are available at www.ccdemorequest.com or contact Bob Kobek or Yuri Duncan.
About CustomerCount
CustomerCount(SM) is a feature-rich, cloud-based survey solution providing intuitive real-time reporting, fast turnaround on requested updates, and detailed and dynamic data gathering capabilities to support process improvement efforts, build customer loyalty and improve your bottom line. Developed and managed by Mobius Vendor Partners, CustomerCount was initially designed for the timeshare and contact center industries and is now used by organizations across numerous different vertical markets and industries. For more information, visit www.CustomerCount.com or call 317-816-6000. Follow them at CustomerCount.com/blog on Twitter @CustomerCount or Facebook.com/CustomerCount.
About Buchanan Creative Solutions
Buchanan Creative Solutions combines 90 years of experience both in the corporate and creative sectors. Recognized in the areas of customer service, project management business development, and strategic consultation, Buchanan Creative Solutions provides a suite of creative solutions designed to complement any organization. With a suite of creative services consisting of "Explainer Videos", CD packaging and design, illustration, print and digital marketing, web design, animation, copywriting, and more, Buchanan Creative Solutions provides a professional, creative, exciting customer-centric experience.